Precision & Control
From Start to Finish
Every Step of the Manufacturing Process
WorkFlo System Overview
The Workflo system is specifically designed to help you manage the challenges of providing surface engineering and thermal processing services to your aerospace, Nadcap, and high technology customers.
This is an amazing software tool that will transform your planning and quality system. It probably sounds too good to be true. But, it is true. What makes it work is that, in addition to the software that creates the planning, we provide thousands of hours of data entry to define the requirements of the specifications.
Workflo is our complete solution for your company's work flow management. The program takes your parts door to door through your shop with accurate, real-time information and documentation.
Workflo accounts for sales and quoting, certifications, shipping and receiving, vendor tracking, accounts receivable and much more.
The Workflo systems are built with industrial strength open technologies, such as Java®, MySQL® and BIRT® (Business Intelligence Report Tool).
Workflo conducts your entire operation – before the parts come into the shop until after the parts leave.
Transform your shop's planning and quality system.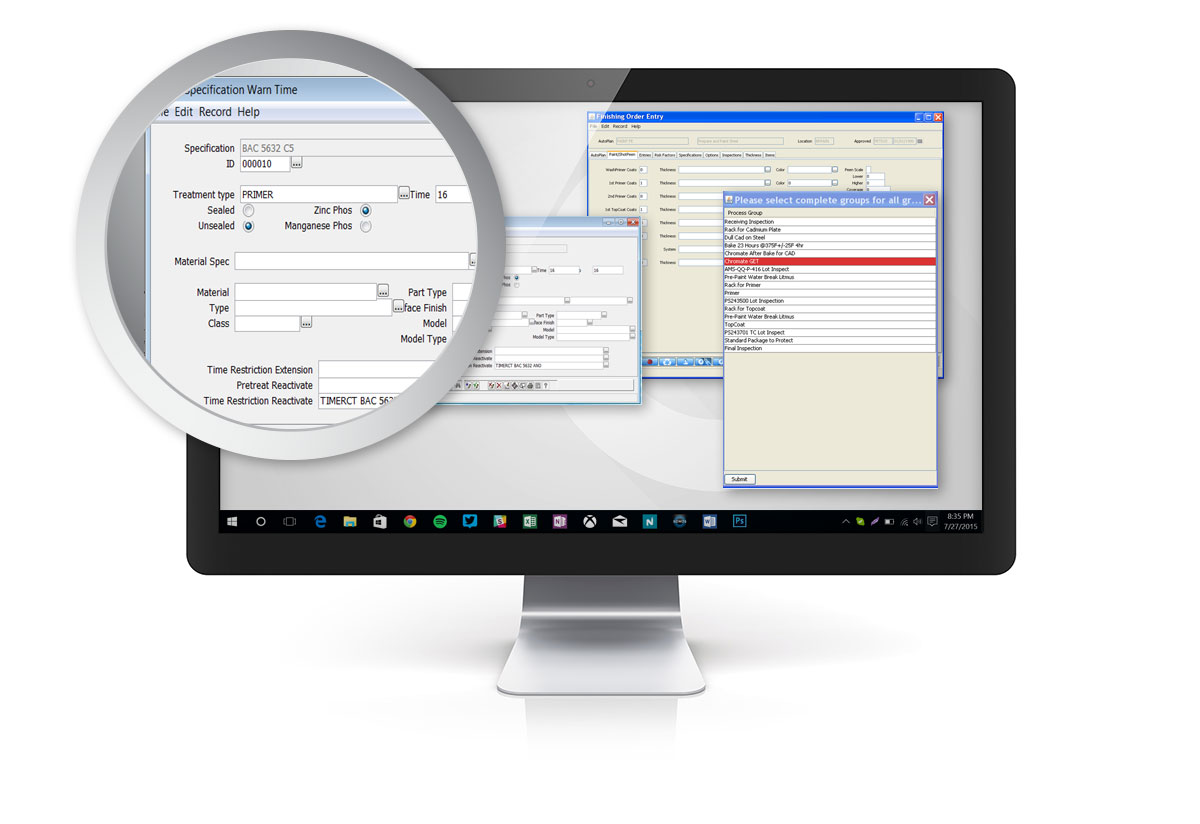 Planning
The WorkFlo Planning Capability sets us apart.
Planning is fast, easy, and always up to date. WorkFlo's current specifications and flow-down features automatically build work instructions that reflect specification, customer, material, and part requirements.
The WorkFlo job card provides the right instructions for both Nadcap and commercial orders.
Quality
Notifications
Material Review Board
Testing Module
Certification
Sampling Plans
Production
Precise Work Instructions
Tracking
Scheduling
Shipping
A.S.N.
Outside Vendor
Packing Slip
Cost & Pricing
Cost Accounting
Automatic Pricing
Quoting
Quote/PO Verification
Estimating
Customer Service
Delivery Scheduling
Billing
Email Invoices
Accounting Interface
We are focused on creating software that makes your life easier.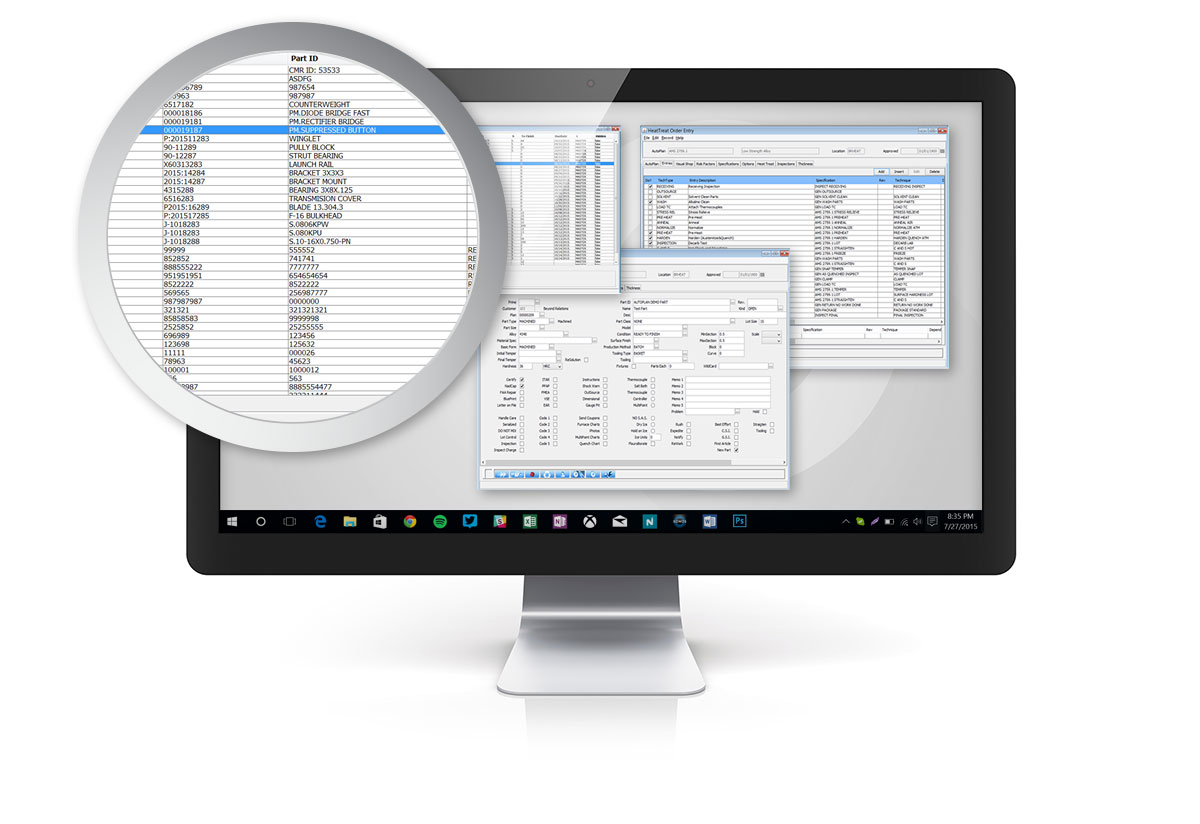 Benefits
Always know where the parts are.
Fewer reworks, better turn-around and less frustration.
Better prepared for audits.
Your customers will be happier, and your bottom line will improve!
Schedule A Demo!
WorkFlo is not a one-size-fits-all software. We have a variety of deployment and payment options so our clients have what is necessary to run their businesses. So let us show you how we can help.